Endeavor is a perfect crossover board for those who wish to travel off road occasionally but need a smaller ESK8 for their neighborhood or city. Everything that makes it such a capable off road beast simultaneously allows it to be the most comfortable board on the market for neighborhood and city riding. Endeavor is the culmination of years of independent suspension and stability control research and development. It's our most compact system ever. 
2 x 6374 motors on a belt drive system, combine with a coil-over shock-supported independent suspension system, providing loads of torque, plenty of speed, and precise agility to conquer any terrain you point it at.
The X4S is an AWD beast with advanced technology made specifically for maximum comfort on all terrains and with battery flexibility options in mind. It's like our 4x4 truck. Made to go anywhere.

Our Endeavor is closer to a SUV where it features some of the technology from X4S but it was also made to be more portable and better suited to city riding overall. It's still a capable off roader due to its independent suspension setup and power but it is 2WD. It also has a stationary battery setup. You can't go wrong with either but choosing between either is ultimately a matter of prioritization.
The Endeavor pre-sale is now LIVE. Original quantities of the S and Pro will be limited so act now to get yours.
UPDATE: The pre-sale has exceeded expectations. Thank you to those of you who've recently purchased! Pre-orders made by 2021/6/17 will be shipped from our main headquarters in mid-July to our regional distribution centers. Pre-orders made by 2021/7/03 will be shipped from our main headquarters in end-July to our regional distribution centers.
The third shipping bundle for all pre-orders completed from July 4, 2021 onward is middle of Aug.

  GUARANTEED SAFE CHECKOUT  
ENDEAVOR Pro

ENDEAVOR S

Basic Specifications
Basic Specifications
Length
44 inches/1120mm
44 inches/1120mm
Width
17.7 inches/450mm

17.7

 inches/

45

0mm

Height
9 inches/230mm

9 inches/2

30

mm

Wheel size
8 inches/200mm
8 inches/200mm
Ground clearance
4.4 inches/110mm
4.4 inches/110mm
Maximum payload
330lb/150kg
330lb/150kg
Chassis
Independent suspension

Independent suspension

Tyre pressure
2 bar/25psi
2 bar/25psi
Deck
Carbon fiber deck

Maple composite deck

Deck size
260*780mm/10.2*30.7inches

260*780mm/10.2*30.7inches

Board weight
40lb/18.5kg
37lb/17kg
Electrical Control
Electrical Control
Battery pack range
Rider A(75kg) 71km
Rider B(100kg) 50km
Rider A(75kg) 45km
Rider B(100kg) 28km
Battery
Samsung 25Ah/1110Wh, 12S5P
15Ah/666Wh, 12S3P
Battery weight
/

/

Controller

ESC Based on VESC

ESC

Shock absorber
Adjustable 350lb coil over shocks
Adjustable 350lb coil over shocks
Motors
2x6374 motors/ Each motor has a maximum theoretical output of 3000w
2x6374 motors/ Each motor has a maximum theoretical output of 3000w
Transmission
2xBelt Drive
2xBelt Drive
Hill climb
38%
30%
Recharge time
4.5hrs
3.5hrs
Top speed
50kmh/31mph
45kmh/27.9mph
Brakes
Regenerative braking

Regenerative braking

Manipulation Mode
Manipulation Mode
Remote Controller
Wireless 2.4G

Wireless 2.4G

Remote
Color screen
Monochrome screen
Speed level
/
LO: 8km/h;
MI: 15km/h;
HI: 45km/h;
PRO: 45km/h(High torque) 
Cruise control
✔

✔

Controller high voltage protection

✔

✔

Low voltage return warning

✔

✔

Remote control low voltage display

✔

✔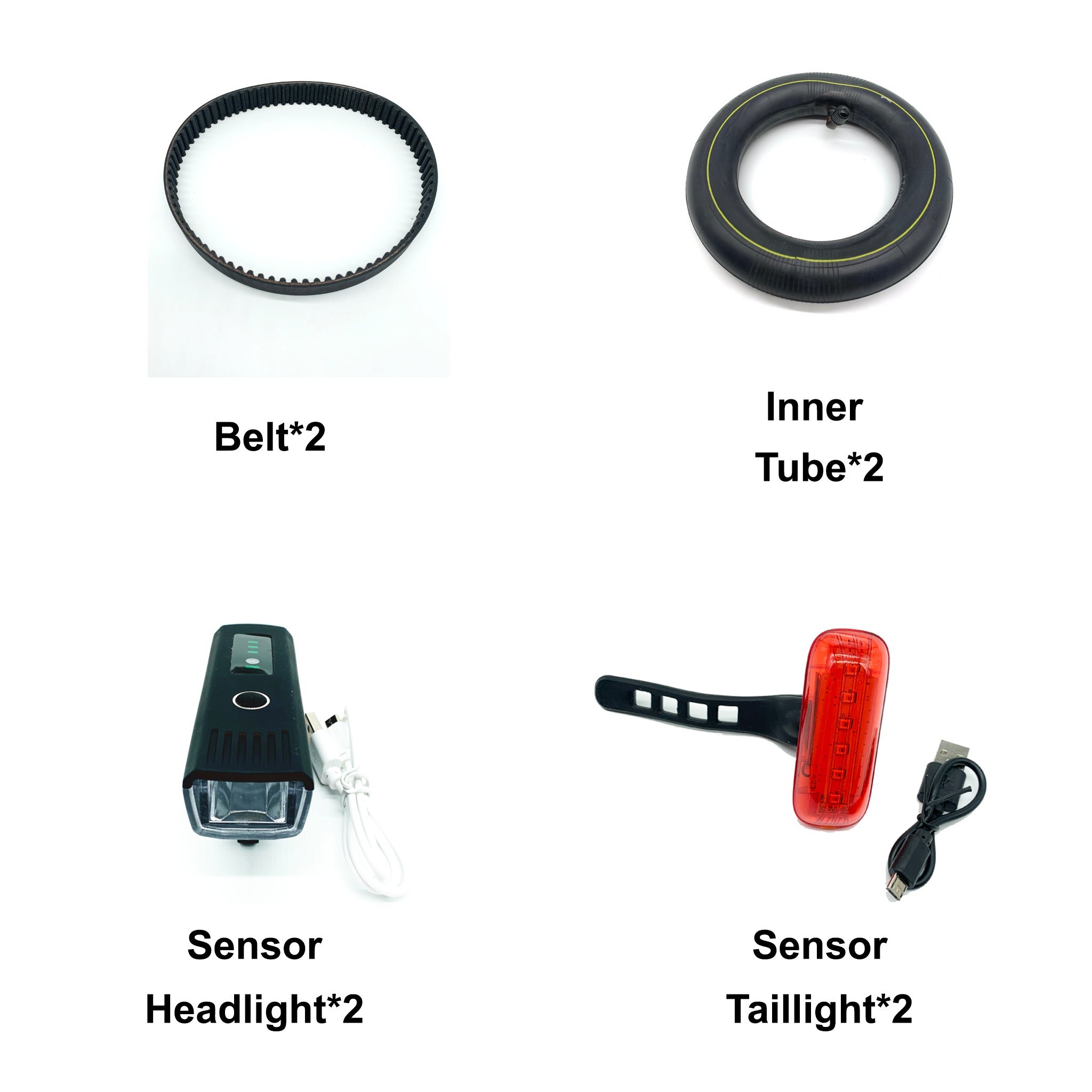 Customer Priority is basic principal rooted in our minds. Delivery time could be one of things you care about most, which is also our top priority! We have been looking for the best logistic service providers with different solutions--by air, by sea, as well as setting up local warehouses. Until now, we have established the US warehouse in CA, and more warehouses worldwide are coming.
Shipping Cost:
Shipping cost calculated while check out.
The shipping fee shown is for a single skateboard. If you need to buy more, please contact us.
Parts currently do not include postage, which is automatically calculated during settlement.
The shipping cost of the accessories is set according to the weight and volume of a single part. After you purchase multiple parts of different sizes, please contact us via mkt@cycleagle.com. We will redesign the packaging plan for you to reduce the shipping cost.
NOTE:
The shipping date comes from the promise of the shipping company. We promise to start the delivery in 1-3 business days after getting the order (exclude pre-sale order and DIY order). We cannot guarantee any delay result from accidents during the process of transportation.

We will continue to increase the transportation coverage area, and the data on website may not be updated in time. If you find that your area is not on the list during settlement, please contact us in time to confirm via mkt@cycleagle.com.

The freight will change with the quantity, volume and weight of the product packaging. The freight will be automatically calculated based on a single product. If you purchase a large quantity, please contact us to confirm whether you can optimize the packaging and reduce the freight.